Mike Wilcox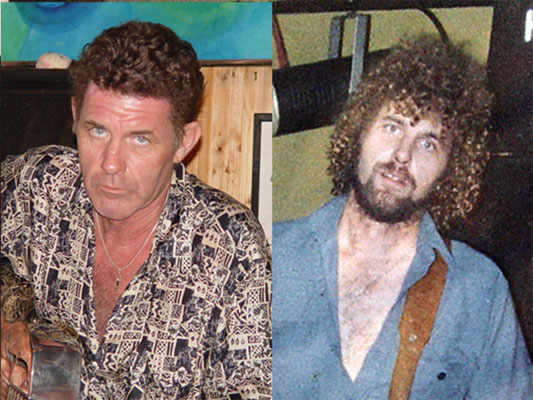 Mike claims he grew up at Beaux Arts, watching some of the greats like Danny Finley and Baldwin and Leps. Started playing Delta blues, listening to Lead Belly. Hated the electric sound till he met the blue microdot, After that he was flying with Hendrix on the headphones. He came out a believer.
Mike worked the local rock scene with his brother in an electric band around St. Pete clubs for a while. Followed the mass exit to Coconut Grove, then on to Chicago.
Now, back in St. Pete, he's come full circle, settled back down into his old Delta blues roots. Mike surprised himself, and everyone else, with a recent kick-ass performance of "Key to the Highway" at Beaux Arts around closing time the other night.